We believe that legal issues should be dealt differently, by anticipating rather than reacting defensively, by accompanying our clients day-to-day, assessing risks and opportunities at the same time. We aim to develop a trusting relationship with our clients, to establish straightforward ways of working together, acting as a flexible partner and ensuring the right person in our network is addressing their needs, with a solution-driven mindset. As a company, we consider our added value lies in these three characteristics:  in-house business experience, result-oriented Services and value-driven mindset.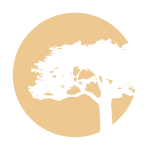 Your BUSINESS IN WISE HANDS
Anticipating and managing legal risks
From sole entrepreneur to multinational companies, we know your challenges and accompany you along your journey all your legal issues to detect at an early stage and solve your problems
We bring our expertise, our time and experience to serve our clients in a service & solution driven state of mind, as a business partner.